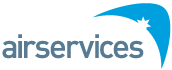 Noise Complaints and Information Service Contact Form
This form is to be used for aircraft noise complaints and enquiries only. If your enquiry relates to other aviation matters or general information, please visit https://www.airservicesaustralia.com/about-us/contact-us/​
PRIVACY STATEMENT
Airservices' NCIS is committed to the protection of your privacy and personal information in accordance with the Australian Privacy Principles. Your personal information is collected to manage complaints and requests for information and to provide you with updates about aviation and community engagement activities in your area when relevant. We use your information to provide our services to you and to fulfil administrative functions associated with these services. Personal information may be disclosed to relevant parties, or if required or authorised by law. Relevant parties may include Australian Airports, the Department of Infrastructure, Transport, Regional Development and Communications and the Civil Aviation Safety Authority. If you ask the Aircraft Noise Ombudsman (ANO) to review the handling of your complaint we may provide the ANO with relevant information requested for that purpose.
Generally we collect your personal information from you directly. Sometimes it may be necessary for us to collect your personal information from a third party such as an Australian Airport, a member of the Community Aviation Consultation Group, Flight Schools or relevant parties. If you provide us with someone else's personal information, you should only do so if you have their authority or consent to provide us with such information.
When dealing with the NCIS you have the right to use a pseudonym or to remain anonymous. If you choose to remain anonymous we will be unable to respond to your concerns.
For information about privacy and/or privacy complaint handling within Airservices refer to our Privacy Policy available on our website https://www.airservicesaustralia.com/privacy-policy/